Meet our leaders
in the health revolution
Delivering healthcare the way it should be takes a dedicated team with vision, experience, and a shared commitment to improving lives through better health.
Our executive team and our board of directors are composed of experts in the fields of medical, financial, healthcare technology, healthcare administration, clinical operations, human resources, and business operations. Together, they are a passionate and formidable force for change in the healthcare industry. Learn more about each member of our leadership team below.
Executive Team

Sarah Cole

Chief Financial Officer

Herbert Cummings

Chief Clinical Operations Officer

Jennifer Sargent

Chief Commercial Officer

Ryan Schmid

President & CEO

Ashley Smith Carson

Chief People Officer

Kevin Wang

Chief Medical Officer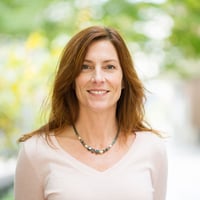 Sarah Cole
Chief Financial Officer
Sarah Cole, Chief Financial Officer, leads Vera's Finance, People Strategy, and Learning and Development teams. She works closely with Vera's sales and customer success teams to provide strategic perspective to contract development and believes that careful research, thoughtful partnership, and disciplined planning help Vera to align with customers to achieve their goals.
Sarah previously worked at PricewaterhouseCoopers, for T-Mobile, and in economic development.
Since 2009, Sarah has been involved with Friends of the Children, as both Board President and a Board Member, and most recently as an avid supporter.
Sarah is a CPA and holds a B.A. in Accounting and Marketing from the University of Washington and an E.M.B.A. from Seattle University.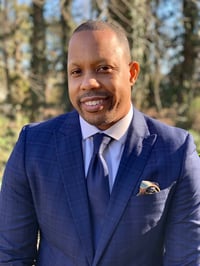 Herbert Cummings
Chief Clinical Operations Officer
Herbert Cummings is Chief Clinical Operations Officer and leads Clinical Operations, Clinical Management, Clinic Transformation and Care Center Performance Management. Herbert believes health care transformation begins with the ability to meet patient social, emotional, and economic needs through the coordination of care based in an advanced primary care model.
Herbert previously held the roles of Chief Operating Offer of the Virginia Medical Group at Bon Secours Mercy Health and Chief Operations Officer of Capital Area Health Network playing instrumental roles in both organizations growing the number of providers, locations and clinical services offered.
Herbert received an MSPH in Public Health Administration at Meharry Medical College and a B.S. in Biology/Chemistry at Tennessee State University.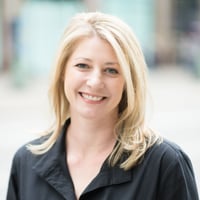 Jennifer Sargent
Chief Commercial Officer
As Chief Commercial Officer, Jennifer Sargent leads the Sales, Marketing, and Customer Success teams at Vera, matching and aligning Vera's healthcare solution with business partners who understand the importance of investing in their people. Jennifer believes that trust is earned, and that open, honest, and healthy relationships with customers are key to transforming a broken healthcare system.
Jennifer previously worked as Senior Vice President of Customer Solutions at Optum where she drove growth in national accounts. She has held roles in sales, customer management, marketing, and product management at a variety of health-focused organizations including Life Time Fitness, US Preventive Medicine, and Matria HealthCare.
Jennifer holds a B.S. in Exercise Physiology, an M.B.A. from the University of Minnesota, and an M.S. in Kinesiology from the University of North Dakota.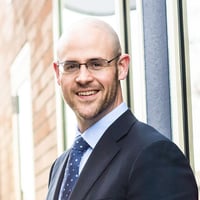 Ryan Schmid
President & CEO
Ryan Schmid, founder, President and CEO of Vera Whole Health, is set on transforming our reactive sick care system into the life-giving, life-empowering industry it was meant to be. He believes that health, as defined by the World Health Organization, is a "... state of complete physical, mental and social well-being, and not merely the absence of disease or infirmity." And he believes that at the foundation of this new, transformed healthcare system is empathy.
Ryan is also the co-founder of Hope Central Pediatric and Behavior Health and Rainier Health and Fitness, non-profits dedicated to improving the health and well-being of people in low-income areas.
Ryan earned an M.B.A. at Seattle University and holds a B.S. in Business, with a focus on Entrepreneurship and Management, from the University of Oregon.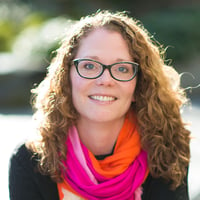 Ashley Smith Carson
Chief People Officer
Ashley Smith Carson is Chief People Officer and leads Human Resources, Learning and Development, and Recruiting. Core to her role is building and developing a clinical care team with the right fit for both Vera and the customer's organizational culture. Ashley believes that investment in an organization's workforce is the key to unlocking true business potential.
Ashley holds over 15 years of experience in Human Resources with an emphasis on organizational growth, change management, and process improvement. She spent 10 years at Alere Wellbeing (a behavioral change healthcare organization now part of Optum), leading the development of performance management and coaching tools for staff development.
Ashley is a Certified Professional Coach. She holds a B.A. in Social Sciences from Eastern Washington University and a Leadership Executive M.B.A from Seattle University.
Ashley invests in the local Seattle community as a board member of a nonprofit and as an Advisory Board Member of the HR Management Certificate Program at the University of Washington.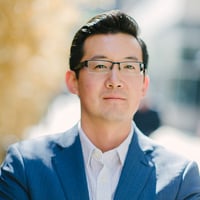 Kevin Wang
Chief Medical Officer
Kevin is Chief Medical Officer at Vera, leading our Quality, Provider, Managed Care, and Product Development teams. Central to Kevin's role is enhancing the Vera Whole Health clinical capabilities to improve quality, patient outcomes, patient satisfaction, and care team satisfaction in arrangements with increasing outcomes-based risk.
Kevin previously worked at HealthCare Partners/DaVita Medical Group, Evolent Health, and Huron Consulting Group where he successfully designed and implemented population health clinical interventions across diverse healthcare landscapes including health plans, academic medical centers, employer-based care centers, integrated delivery systems, large physician groups, and independent community hospitals.

Kevin's training was in the New York-Presbyterian Healthcare System, an affiliate of the Weill Medical College of Cornell University. Kevin holds a B.S. in Biochemistry and Molecular Biology from the University of Maryland Baltimore County and a Doctor of Medicine (M.D.) from New York Medical College.


Board of Directors

Ronald Williams

Chairman

Ryan Schmid

Harry L. Eichelberger

Jared Kesselheim, MD

Daniel Malconian

Dan Mendelson

Ravi Sachdev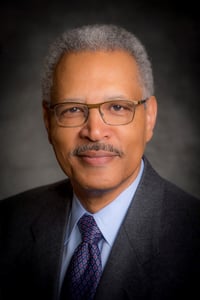 Ronald Williams
Chairman
Chairman of the Board, Vera Whole Health and Operating Advisor to CD&R Funds. Former Chairman and CEO of Aetna. Board member of agilon health (Chairman), Boeing, Johnson & Johnson and American Express. Former Chairman of PharMEDium, Envision Healthcare, and naviHealth.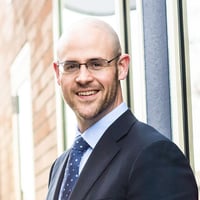 Ryan Schmid
Co-founder, President & CEO, Vera Whole Health. Co-founder and Chairman of the Board, Hope Central Pediatrics & Behavioral Health. Co-founder Rainier Health & Fitness, a nonprofit health and fitness center.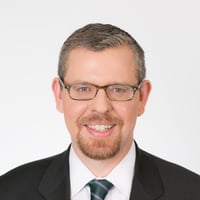 Harry L. Eichelberger
Founder of Archimedes Health Investors, a healthcare-focused private equity firm. Harry has been an investor in healthcare companies for 13 years, including companies such as SmartPak, Physician's Oncology Services, AccentCare Home Health, Accretive Health, Jazz Pharmaceuticals, and RainTree Oncology Services. He has also led interactions with health policymakers in Washington as a past board member of the Partnership for Quality Home Healthcare.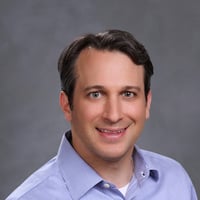 Jared Kesselheim, MD
Co-founder and Managing Partner of Leerink Transformation Partners and co-leader of the firm's growth equity investing in healthcare information technology and services. Prior to forming LTP in 2016, Jared was a Partner and the leader of the healthcare investing practice at Bain Capital Ventures. Jared also completed a residency in Internal Medicine at Massachusetts General Hospital.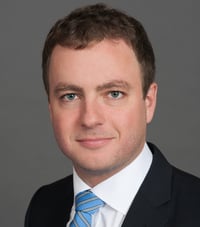 Daniel Malconian
CD&R Principal. Board member of Carestream Dental and Drive DeVilbiss. Plays a key role in CD&R's investments in agilon health, Millennium Physician Group and SmileDirectClub. Previously held positions at Advent International and Bain & Company.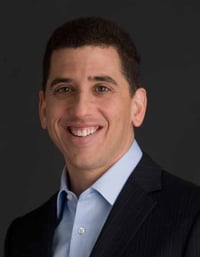 Dan Mendelson
CEO of Morgan Health at JPMorgan Chase & Co. Board member of Champions Oncology (CSBR), adjunct professor at the Georgetown University McDonough School of Business. Director of Coventry Healthcare, HMS Holdings, Pharmerica, Partners in Primary Care, Centrexion, and Audacious Inquiry. Previously held positions as founder and CEO Avalere Health and Operating Partner at Welsh Carson.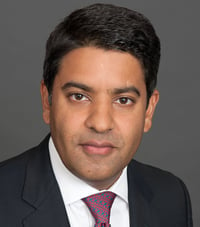 Ravi Sachdev
CD&R Partner. Board member of agilon health (Vice Chairman), Covetrus, Steve Madden, Millennium Physician Group, and the Healthcare Private Equity Association. Former Director of naviHealth. Former Co-Head of Healthcare Services at J.P. Morgan.