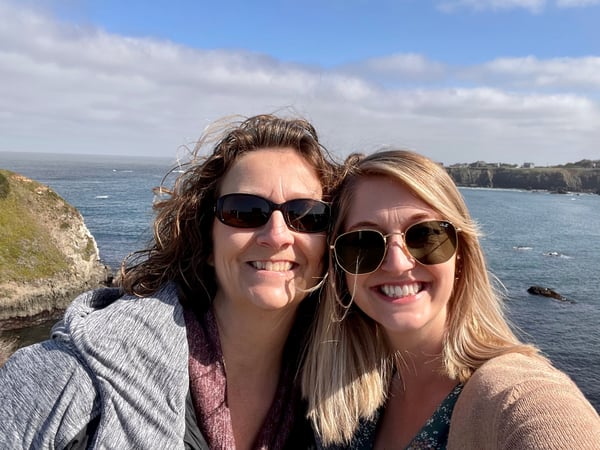 November 2022 Featured Employee
Kelli Denton
Revenue Cycle Manager
Team member since September 2022
Vera allows me to use my many years of experience in a new and positive way and in a whole new direction. Learning new things really inspires me and keeps me excited. Striving to be better at what I do through my continuous learning gives me the ability to approach things in a new way, which in turn allows me to see great possibilities where it may have appeared there were none. "Whole Health" really resonates with me and I am happy and grateful to be a part of this healthcare revolution.
I am really proud of the adversities and challenges I have overcome in my life. I am beyond blessed with the life I have and those that helped me create it, like my husband and my daughter. My daughter is my inspiration and I am beyond proud of who she is. She is a practicing RN working towards the goal of Nurse Practitioner. She is living life to the fullest and nothing slows her down.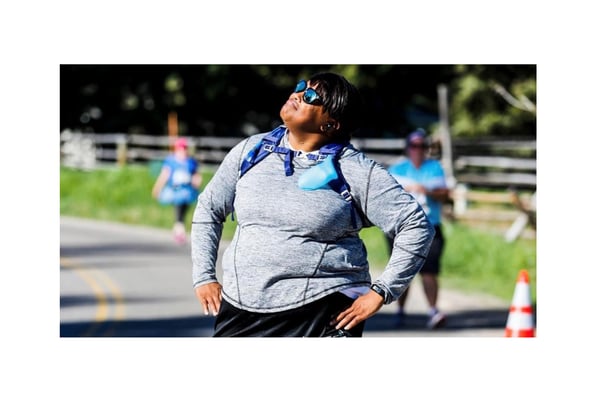 October 2022 Featured Employee
Chassity Gulley
Practice Manager
Team member since February 2021
Serving is a core value of mine. It is important to me to have the opportunity to use my skills and strengths to be a blessing and a benefit to those around me. For me, there is no greater joy than being able to empower someone. From helping a coworker adapt to change, to brainstorming ways to improve workflows, to empowering patients to pursue goals to help improve their overall health and wellness - it's all exciting!
I am currently in the midst of my audacious life goal to run a race in all 50 states. I just completed my 11th race in Albuquerque, NM!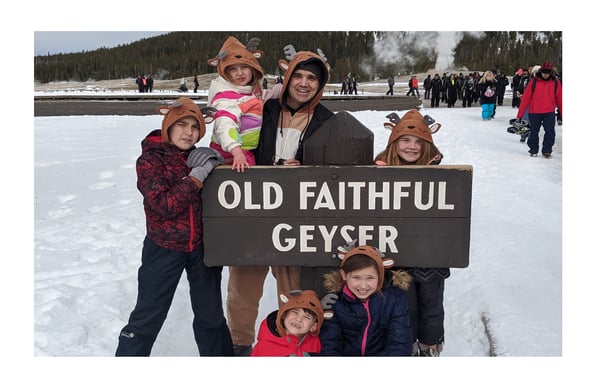 September 2022 Featured Employee
Christopher Cox
Senior Practice Manager, Oregon and Idaho
Team member since August 2019
Vera Whole Health's model is unlike anywhere else. We've found a way to simplify healthcare and deliver care that helps return the joy of practicing medicine to providers and the time with patients to address their needs and meet them where they are. This is something special and I love being a part of it.
My inspiration comes from the patients and employees we serve. The care centers in Oregon and Idaho serve essential workers at food processing plants and in the construction trade. We all have such difficult jobs and are often asked to do more with less, that I hope in my role I can be a "provider for providers and staff" and simplify complexity so that they can focus on doing what they love and serving our patients and each other.
My five children are the joy of my life and I am fortunate to be raising them in a way that keeps us connected to our heritage and culture. I also enjoy hiking, canoeing, fitness training, basketball, travel, and any occasion to dress up.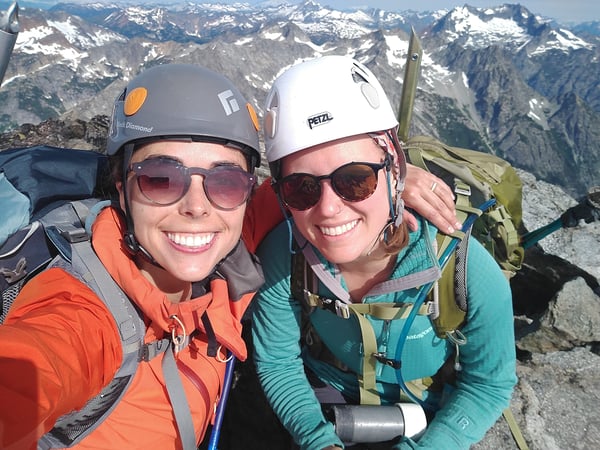 August 2022 Featured Employee
Wesleigh Richardson
Nurse Practitioner
Team member since November 2018
I became a nurse because I wanted a career that felt like my job was to love others. The longer appointment times at Vera allow me to partner with my patients and figure out how to best show up for them, and I am inspired by knowing that I can help them have a better healthcare experience.
I am most proud of my friendships. They are also what bring me the most joy!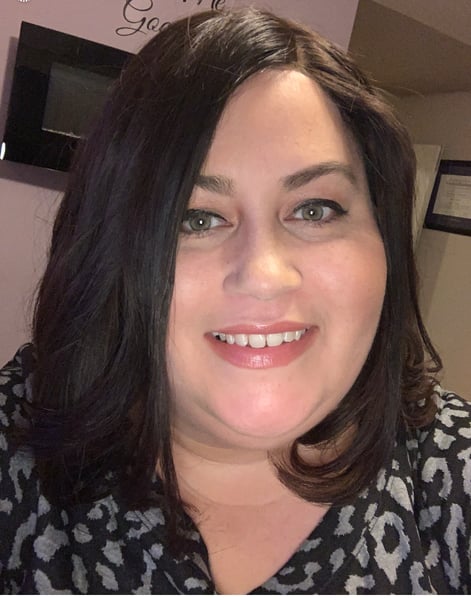 July 2022 Featured Employee
Jana Ooley
Senior Executive Coordinator
Team member since April 2021
Vera embodies all that I am looking for in a company and has given me the opportunity to do what I love, which is being an Executive Coordinator. Vera reflects my own personal set of values and it is important to me to work for a company that I can believe in. Seeing other people doing their best and giving their all inspires me to do the same.
Outside of work, what brings me the most joy is spending time with my kids. They're all grown so getting to spend time with them all together really makes me happy. We just spent the 4th of July together and we had a great time.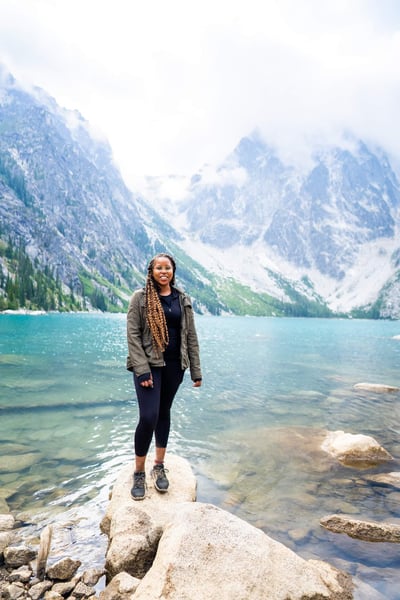 June 2022 Featured Employee
Mutile Musee
RN, Preceptor
Team member since January 2020
I love the holistic approach Vera takes to patient care. I enjoy spending that extra time with patients and getting to know them on a deeper level because it better informs the care I give. I am inspired by the motivation to be an advocate for my patients.
In my free time, I enjoy traveling, exploring the outdoors, hanging out with friends and family as well as volunteering.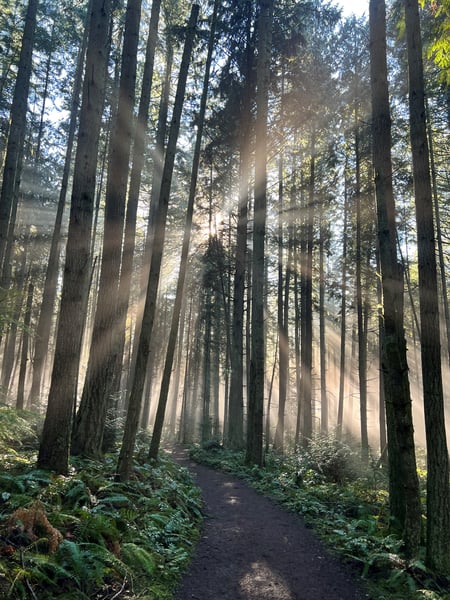 May 2022 Featured Employee
Kristina Shirley
Sales Enablement Manager
Team member since November 2020
I originally joined Vera as a Health and Wellness Coach, working out of the Sandpoint clinic. Finding a company that also believed in loving those we serve seemed like a dream come true. In addition to coaching, I previously worked for a non-profit organization that focused on wellness and promoting racial equity, diversity, and inclusion. I have been able to continue that passion at Vera through the RISE committee. Besides helping others grow, I truly love learning opportunities and intellectual challenges. My manager at the time, Bronwyn Raymer, fully supported me in transitioning over to field support where I have dusted off old skills and learned new ones. Every day is a new opportunity to learn, grow and contribute to spreading the health revolution!
In my spare time, I love being in nature - hiking and gardening. I recently purchased a kayak and am looking forward to spending more time on the water. Lucky for me, it rains a lot in Seattle, because I also love reading.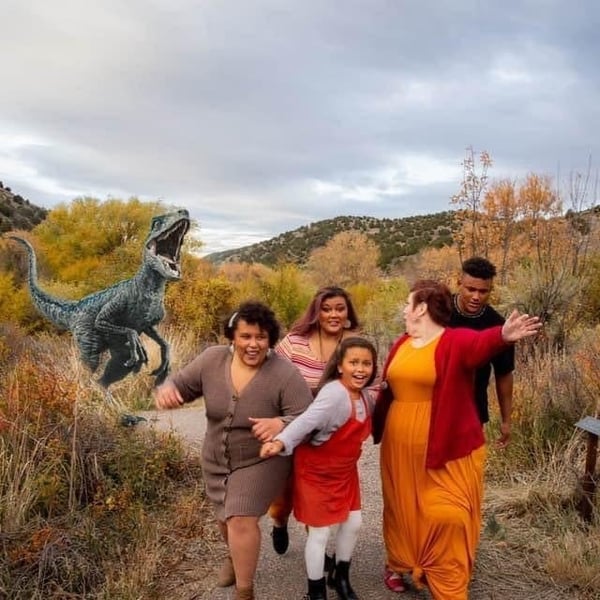 April 2022 Featured Employee
Kelli Fries-Geslin
Family Nurse Practitioner
Team member since January 2021
Vera Whole Health is a viable expression of who I am and what I love to do. My first memories consist of helping others and serving those I love. At a young age, I would bring home homeless or injured animals needing help; these early experiences were preparing me for my future in the field of nursing. I have been allowed to serve others in the most intimate moments of their life; I have supported the leg of a mother pushing to welcome her child into the world and have had the privilege of holding the hand of someone taking their last breath. Vera Whole Health encourages me to be curious; thus, allowing the wonderful gift of connection to occur with each person I serve.
I am inspired to do my best each day because my children are watching and learning from me. Not only do my children inspire me, but those I serve inspire me as well. I want everyone to feel valued, heard, and empowered in their health journey.
I love going on adventures outdoors whenever possible. I am a rock lover and take any chance I get to go scouring the mountains/desert for my next treasure. I also love to camp, fish, garden, forage (morels and asparagus are my favorites), preserve with canning and medal detect when time allows.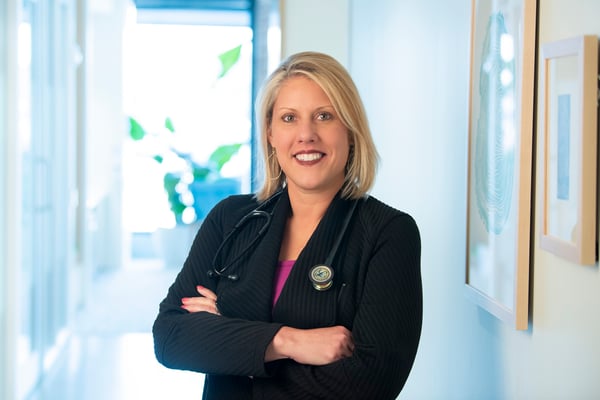 March 2022 Featured Employee
Marla McLaughlin
Associate Chief Medical Officer
Team member since September 2019
Vera Whole Health is definitely a viable expression of who I am and what I love to do. As a Family Medicine Physician, I have always been passionate about Advanced Primary Care and making that accessible to as many patients as possible. Developing relationships with my patients and taking care of them in a way that changed their health outcomes was my priority. Now as an Associate Chief Medical Officer I am hoping to continue to help Vera bring advanced primary care to as many patients as possible. Authenticity and integrity are so important to me and I strive to surround myself with people that also make both a priority. I absolutely love the culture of Vera and all of the wonderful people I get to interact with every day.
Knowing that the work I'm doing has the capacity to genuinely change the trajectory of someone's health is what inspires me to do my best. Advanced primary care should be widely accessible so patients are a part of their own health care journey, and most importantly, patients need to feel heard along that journey. That has been my ultimate goal in every role I have worked in.
My family brings me great pride and joy. I am married and have one daughter in college, and one daughter in high school. We love spending time at our home at the Lake of the Ozarks (yes, the "Ozark" from Netflix, but our activities are much more tame). We boat and ski and enjoy the outdoors and time together.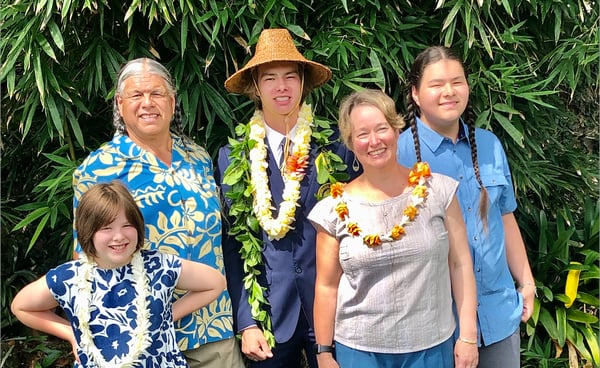 February 2022 Featured Employee
Heidi Baines
Regional Lead Provider, Northwest Division
Team member since October 2019
I love to create and improve healthcare systems in order to enable those who work in direct patient care to love what they do with as few frustrations and obstacles as possible. I also am passionate about developing leadership skills within individuals and teams. Working at Vera I have the opportunity to both influence, design and improve systems that impact patient care for myself and my team, as well as work with leaders of all kinds to grow develop my own skills as well as support others' growth.
I am inspired by kindness and by the stories I hear from my patients, both their struggles and their wins. I'm also inspired by the challenges and frustrations I hear from my teammates--everything is an opportunity to think about how our system can do better.
I find sewing a project that can be completed in a weekend very joyful. I'm proud our family can provide for many of our needs through our subsistence activities like salmon fishing, hunting, and berry picking. Being connected to the seasonal changes of the earth keeps me grounded. Also very proud that I have exercised 4-6 times/week for 12 months in a row without missing any weeks!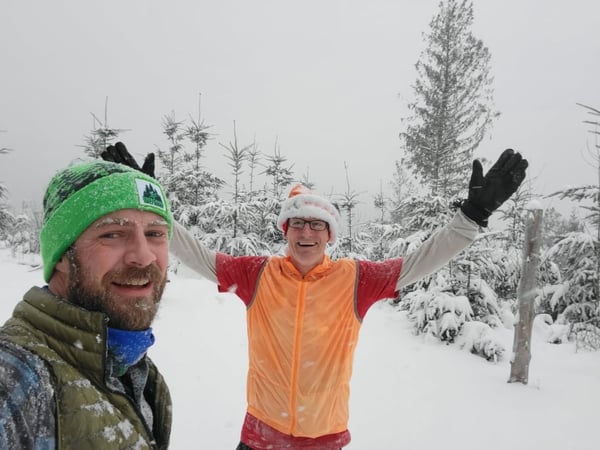 January 2022 Featured Employee
John Spannuth
Lead Provider, Minor and James Care Center, Seattle
Team member since May 2017
Vera allows me to practice in a fashion that I can build patient partner relationships by treating their physical health while having time to also address mental and spiritual aspects of wellness.
Positive results of patients medical conditions, success of our care center. Having had a military career and numerous combat deployments with Marine Corps remembering my comrades that did not make it back home, or those who tragically lost a battle with mental health after our return. To honor them I strive to be the best version of myself. I often miss the mark, however continue to make progress.
Being an ARNP and helping transform health and lives. Being the Father of four amazing young adults/teenagers. Last year completing my 50th state with an ultramarathon or marathon. Time in nature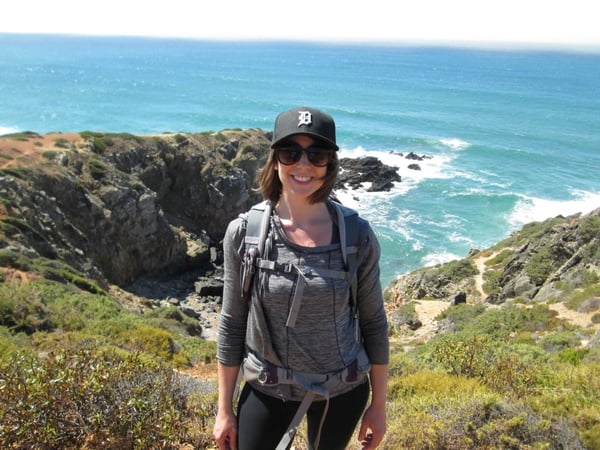 December 2021 Featured Employee
Jackie Flood
Bridge (LMS) Administrator
Team member since February 2020
Vera Whole Health is a viable expression of who I am and what I love to do! Our company motto rings true for me as I feel appreciation every day for the variety of engaging projects I get to work on in my role as administrator of our learning management system, Bridge. I am NEVER bored - and I'm super grateful for that!
I'm also grateful for the fact that my role allows me to do two of my favorite things: solve problems and help people. I do my part to further the health revolution by ensuring that everyone at Vera is able to access and complete training that helps them better perform their jobs. I also help manage development-oriented Bridge features that help Vera-ites grow their careers and uphold our mission, vision, and values.
I am so appreciative of the culture here at Vera and the wonderful people I get to work with. I am a better, more motivated, more engaged employee since coming to work at Vera.
When I'm not working to further the health revolution, I love to cook, read, spend time outdoors, volunteer at a local shelter for survivors of domestic violence, and explore the Detroit area (my home). I also LOVE international travel and am slowly but surely seeing the world, one country at a time!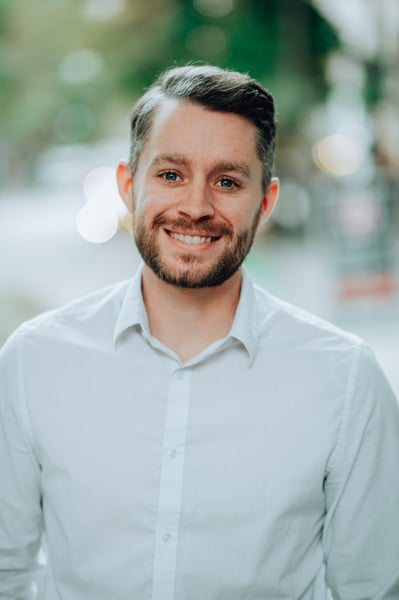 November 2021 Featured Employee
Adrian Brooking
Senior Recruiter
Team member since October 2019
Vera's motto is true for me because I firmly believe we all need to use empathic listening. Not just while at work, but with everyone we come in contact with.
My daughter is who inspires me to do my best. The activities and experiences that bring me joy include traveling, playing basketball, coaching youth sports, and hiking.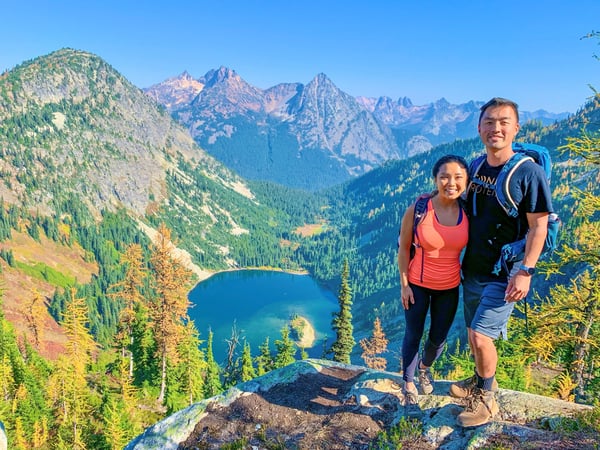 October 2021 Featured Employee
Erica Strait
Director of Clinical Program Management
Team member since October 2019
Vera Whole Health's vision to create a health revolution by enlivening people, invigorating companies, and transforming healthcare is consistently demonstrated through our company's actions and I am truly honored and grateful to be a part of this health revolution. Vera's values to do well and do good, have personal authenticity, and to love those we serve have always been both personally and professionally important for me to practice daily.
Everyday I am inspired by each of my colleagues and peers. I am inspired to practice and take action on connecting with others, listen empathetically, always be curious to learn, acknowledge the value in ourselves and others, and be clear in every interaction.
The experiences that bring me the most joy are those I get to share with the people who I love and cherish. Whether it's hiking the mountains in the PNW (my personal favorite way of soaking in the world's and life's beauty), traveling to a new or well-known destination, exploring the flavors or our favorite restaurants or bucket list must-haves, or just relaxing in the comfort of home. These experiences, grand or subtle, bring me joy when I get to share them with others.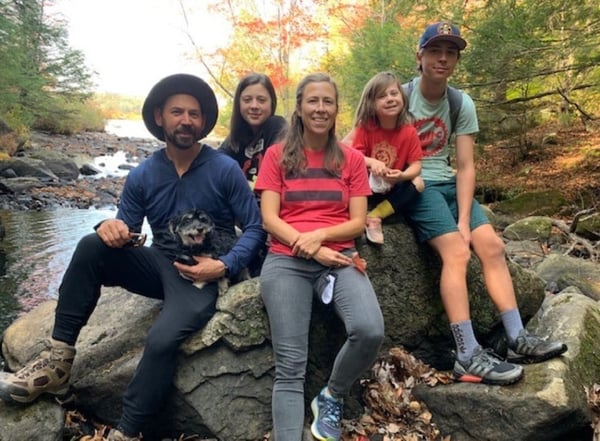 September 2021 Featured Employee
Constance Wilson
Learning & Development Facilitator
Team member since October 2014
The Vera Whole Health motto makes me think of what Howard Thurman said: "Don't ask what the world needs. Ask what makes you come alive, and go do it. Because what the world needs is people who have come alive." Over the past 7.5 years various individuals at Vera have invited me to ample opportunities to "come alive" and contribute, in multiple departments and under different titles. I've been in care centers as a Nurse Practitioner, in Quality as a Clinical Specialist, in Operations with various roles, and now in Learning & Development as a facilitator. Amidst these shifts, what's magnetized me to each role is the opportunity to align myself more authentically within Vera's mission, vision, and values.
I'm just going to keep pointing towards those who have already said so much good stuff! Margaret Mead said to "Never underestimate the power of a few committed people to change the world. Indeed, it is the only thing that ever has." People inspire me. Commitment inspires me. Causes that increase connection and love and wholeness in the world inspire me. I imagine there's lots of folks at Vera who want to change the world and that inspires me.
There are so many things that bring me joy! My kids are awesome. I'm mostly amazed at how they choose to creatively navigate their experience of this world. My husband is a rockstar-cultivator-of-joy in people. I also feel really happy to participate in a spiritual community committed to curating more peace inside folks. I love baby goats and dogs and chickens and ducks. Growing food is amazing too!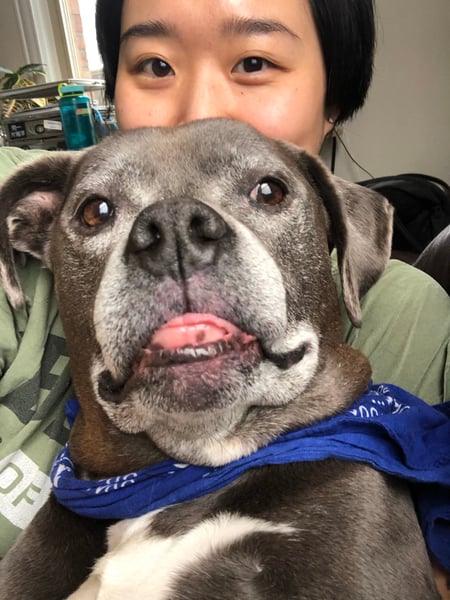 August 2021 Featured Employee
Lizzie Lin (they/them)
Business Operations & PMO Specialist
Team member since October 2019
Vera Whole Health is truly committed to changing the way healthcare is delivered in this country. I am excited to be a part of the shift from volume to value, and beyond grateful to be among others who are committed to the same mission.
Knowing that another, better world is possible inspires me to do my best.
Camping, hiking, and caring for my old puppy are what bring me joy.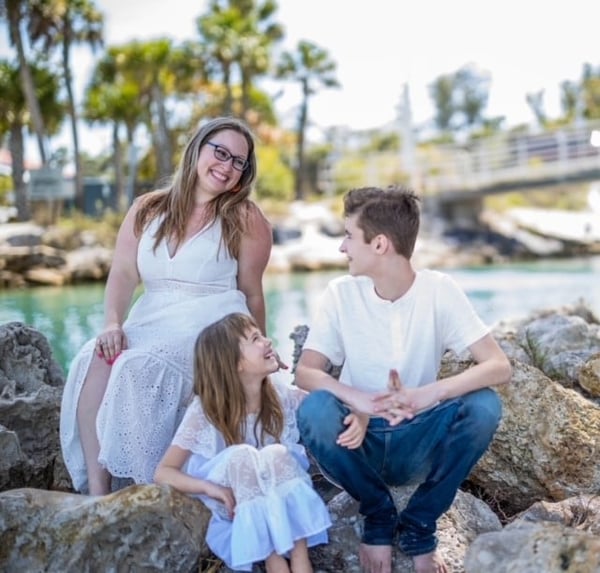 July 2021 Featured Employee
Jessie Segura
People Strategy Coordinator
Team member since June 2019
I align 100% with Vera's motto, mission, vision, and values in that I love interacting with people in an esteeming way. I enjoy learning about others, their needs, and having the resources to help. I love those we serve on a daily basis. The authenticity of the company and employees is refreshing and I am blessed to be a part of such a great team. From working in the care center as a Medical Assistant to working in People Strategy, I have seen first-hand how Vera is changing the healthcare system in a big way! I'm fortunate to be a part of such a journey.
Seeing the impact I am able to make on others, sometimes in such small ways, inspires me to do well and do good everyday. My fellow Vera teammates are very inspirational as well in my personal and professional life. My children inspire me to strive for a healthy lifestyle, to try new things, and pause to enjoy the simple pleasures in life.
My greatest joy comes from my children. I feel whole and beyond blessed to have such an amazing family. We love playing sports, being outdoors (especially at the pool, lake, or ocean) and having family games nights! I also love photography. I am not particular, anything I can shoot with the camera brings me serenity.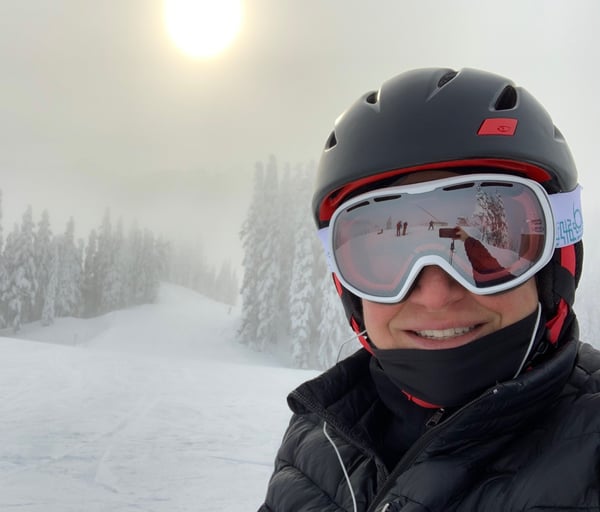 June 2021 Featured Employee
Susan Curhan
Marketing
Team member since December 2017
I have the opportunity to make a difference for the communities we serve through my interest in health and experience driving business growth. I had my eye on Vera for four years before I joined in 2017 and am incredibly proud of the contributions marketing delivers towards our success. I've had the good fortune to lead businesses in a range of health sectors including Pharma and Medical Devices and all aim to "do well and do good". While many can do it, it's rare when mission, culture and a differentiated business model come together and have the potential we have with Vera. The future is bright for all of us.
I know what's it's like to feel invisible in a broken health system and I'm driven to do my part to fix it.
These days I recharge by being outdoors in the Pacific Northwest. Nearly every weekend and most vacations my family downhill or cross-country skies, golfs, or hikes. I competed on basketball, softball and tennis teams from the age of five. Training, competing and even losing alongside a close group of teammates is an incredible journey and makes winning that much sweeter. I'm convinced it's why I enjoy business so much. One of my proudest moments was earning a spot on a Division I tennis team. Followed shortly after by one of my most disappointing moments when I had to leave the team so I could attend the labs required of my Pharmacy major. All part of the journey that brought me to where I am today.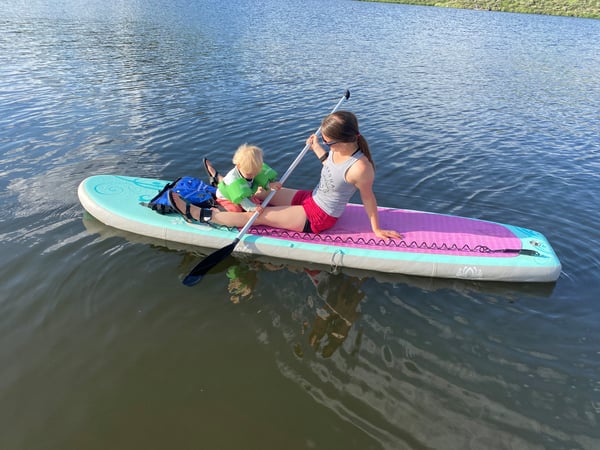 May 2021 Featured Employee
Vicki Hagen
Employee Engagement Specialist
Team member since 2010
When I think about the essence of working for Vera, what keeps me committed and connected to our mission is the value put on EACH individual, whether employee or patient. Vera values the unique experience, history, personality, and contribution of each person. I believe in how this is changing the experience of healthcare for our patients, and how it makes Vera a vibrant place to work. I LOVE my colleagues, both the ones I collaborate with each day and those I have yet to meet.
In employee engagement, my work is focused on fostering a healthy, inclusive, and fun work environment. I am inspired each day by the passion, commitment, and drive of those I work with. Each conversation fuels me to make Vera a great place to work.
I love being outside with friends and family, walking, paddleboarding, biking, cross country skiing, gardening, exploring a new playground, or helping my son navigate the world in his new wheelchair. I love being creative, which could look like experimenting in the kitchen, cross stitching, photography, writing, or losing myself in a new book. Most of all, I love dance parties with my goofy toddler.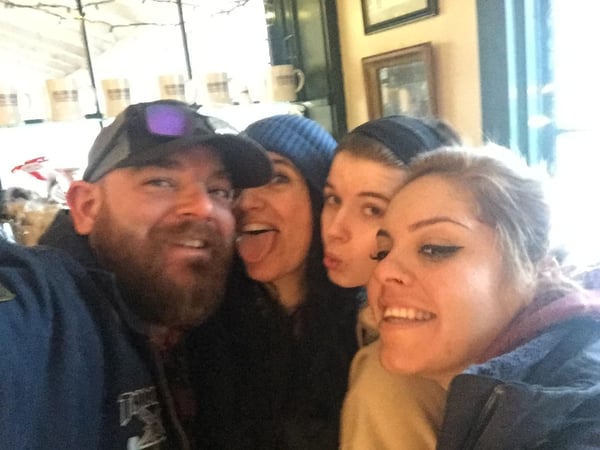 April 2021 Featured Employee
Heidi Beer
Whole Health Coach
Team member since December 2017
My creed is that you are never too old to make healthful changes. Everything starts with an intention and then an action toward that intention. I get to be a part of a patient's journey toward their best health and best self, and I am doing what I love. In the words of Madonna "Express Yourself!" I get to express who I am and what I love to do daily!
Being a living breathing being and staying connected (more so now with Covid, than ever before) is a huge inspiration. Hearing the stories and great trials and tribulations of others is the heartbeat of who I am. I get inspired, renewed, and invigorated by others.
I get the most joy from family. I have four beautiful adult children, two daughter-in-laws, and three grandchildren, who are the great loves and joys of my life. Staying active (running, hiking, biking, doing a wall of stairs) and being recharged by the outdoors (no matter the weather) is not only a great physical challenge, it's a way to keep mentally and emotionally strong.
Vera Whole Health as a collective whole, a team, is hands down my boat in an ocean of jellyfish.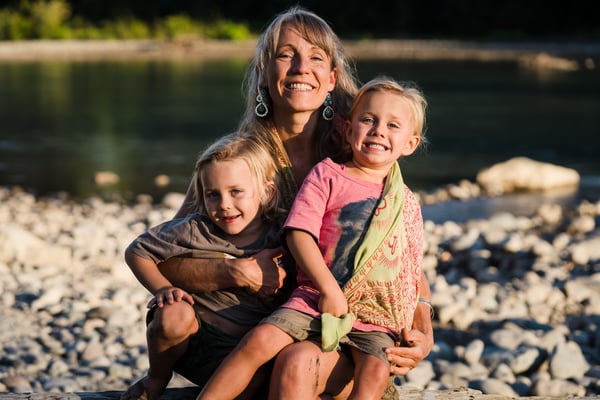 March 2021 Featured Employee
Jamie Hall
Senior Facilitator and Coach, Learning and Development at Field Support
Team member since September 2010
After over a decade of working for Vera, I can honestly say that Vera is STILL a viable expression of who I am and what I love to do. Our mission, to help people change behaviors by esteeming them through empathetic listening, is a corner stone in my life, both personally and professionally.
I first started as a personal trainer, yoga teacher and health coach when I joined the then small and passionate team that was called Vera Fitness. As Vera grew, so did I. I was supported every step of the way and have been given incredible opportunities to develop my career as a coach, educator, and facilitator. Over the years I have had the honor to help keep the coaching roots of Vera alive in our culture. I have trained every Vera employee on what we call The Vera Way, a foundational philosophy and skill set essential for accomplishing our mission and vision and living our values. So, while I don't instruct yoga or teach, mentor and certify health coaches anymore and Vera is a nationwide leader in healthcare with over 500 hundred employees, I still teach mindfulness and the Coach Approach, the principles upon which Vera was founded. This has truly been my pride and joy.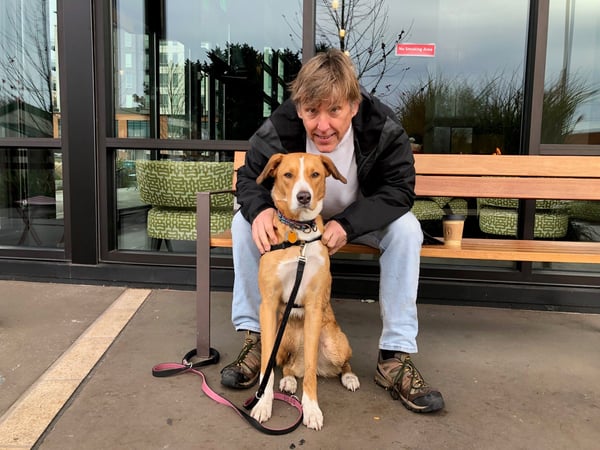 February 2021 Featured Employee
Rob Moore
Customer Experience Manager at Field Support
Team member since June 2017
For me it's about the revolution. Specifically finding a way to deliver on our vision to create a health revolution by enlivening people, invigorating companies, and transforming healthcare – all while managing all the change and challenges of a growing business. Our care teams make it real for me every day. We are fortunate to see the direct impact of our work on the lives of the people we serve.
I'm inspired by our patients and making sure their voice is heard. Often insights from our patients' experience challenge our established processes and assumptions. I have always found everyone at Vera to be enthusiastically receptive to these insights, and use them to inform our operations and strategies.
Outside of work, I love remodeling our house and restoring my old car. Lucky for me they both provide an endless list of projects and challenges.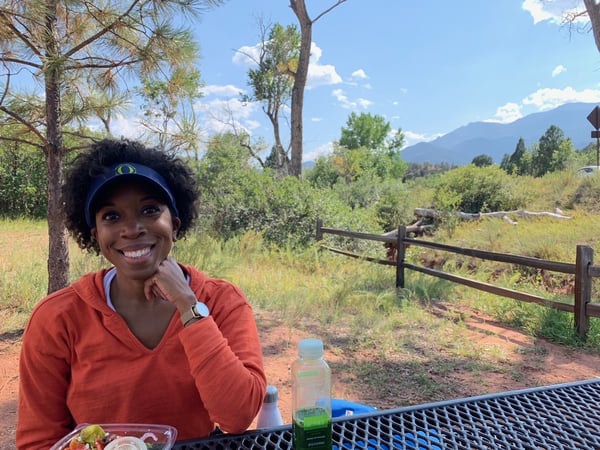 January 2021 Featured Employee
Elaine King
Whole Health Coach at Spira Care in Kansas City, Missouri
Team member since December 2018
When I learned about Vera's mission to create a healthcare revolution, I knew this was a company I wanted to be a part of because it aligns with my personal mission to support people in transforming their health and wellness.
I'm inspired from within to do my best. By the power of the Holy Spirit within, even in times of challenge, I have hope that inspires me to do my best.
I became a health coach during a personal health transformation. And during that journey my love for all things involving food grew. I enjoy every aspect from growing my own food to cooking to sharing about it! A family member has said eating at my place is like going to a "food spa!" I'll take that! I also love vacations and activities that involve being out in nature.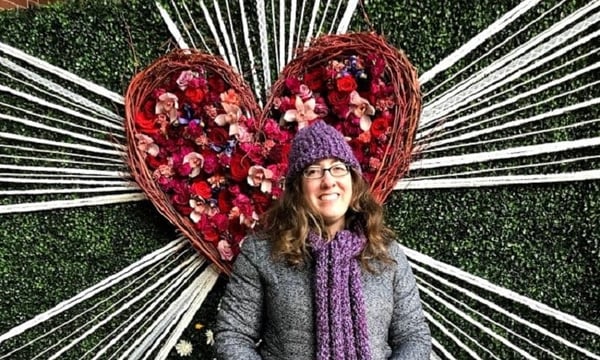 December 2020 Featured Employee
Carolyn Lovano
Medical Assistant at South Lake Union Care Center in Seattle, WA
Team member since November 2019
Vera Whole Health is a viable expression of who I am and what I love to do. I was very excited to join Vera because of the idea of helping patients with their whole health and wellness. Not just for their immediate concerns, but ensuring that patients get the quality care they need. I feel challenged in my work, yet truly enjoy the opportunity to work on a team that believes in the same mission. Every day, learning something new and having the ability to utilize my skills to work at the top of my scope as a Medical Assistant, while also collaborating with providers and health coaches has been most fulfilling.
What inspires me is working with my team at South Lake Union who share the belief to work hard and play hard. Having the ability to achieve a work-life balance at Vera has been motivating.
What brings me most joy is doing yoga, cooking, and learning. I recently finished a nutrition class and this has inspired me to cook healthier. I'm also currently teaching restorative yoga virtually with friends and family!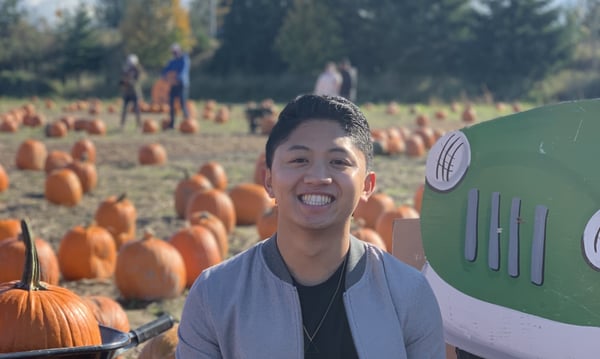 November 2020 Featured Employee
Antonio Foles
Clinical Operations Coordinator
Team member since November 2019
The company motto represents my passion of helping people to live healthier lives. The motto aligns with Vera's mission of seeking to help people achieve optimal health outcomes in various dimensions of their lives. I feel that both the motto and mission represent the vision I have in life. I believe that a life of serving others is a life worth living.
I believe that you never can be too complacent. Every day is an opportunity to reinvent yourself. I'm always finding ways to challenge myself. I find that this mindset along with putting 100% effort in everything I do is what inspires me to do my best.
I am always down for an adventure. I'm still fairly new to the PNW, so you will see me out exploring parks, breweries, restaurants, and coffee shops. I'm also currently learning Italian and Spanish. Future endeavors include yoga, rowing, and traveling to other countries.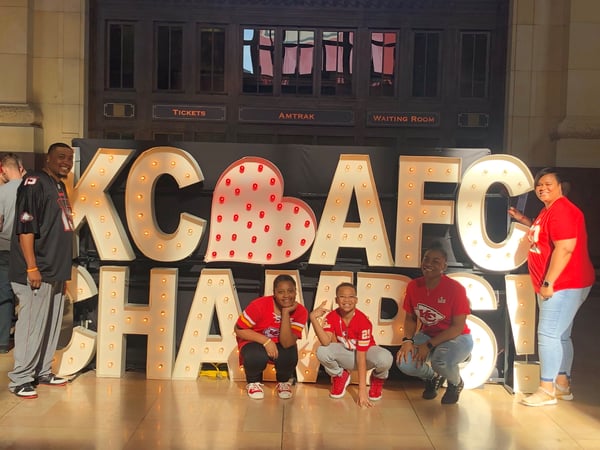 October 2020 Featured Employee
Annetria Scott
Regional Clinical Educator
Team member since February 2019
As a person I want to always make sure that I can give 110% in everything I do. I love to help people achieve greatness and be at their best. I always work in a manner that reflects company values and always want to make sure that I make them shine. Vera is a viable expression of who I am and what I love to do because I get to help people achieve their goals to be healthier, whether that is physically or mentally. I work hard to ensure that I can help give the proper care and education to contribute to this goal. I have a love for healthcare and education, I strive to stay up to date on the latest and greatest so that, in some way, I can help be of assistance to someone.
Several things inspire me to do what I do. One big factor is my family. My family are my biggest supporters and I strive to make them proud. Outside of my family, I really want to help contribute to making myself and others around me healthier and happier. I want everyone to be at their best.
I absolutely love sports. My children are all sports-oriented and play various sports, so the weekends are pretty busy with games. I like playing the cello as it brings me such peace and helps me relax. I love spending time with my family traveling and enjoying time near the water. I'm also a book nerd, and love to read.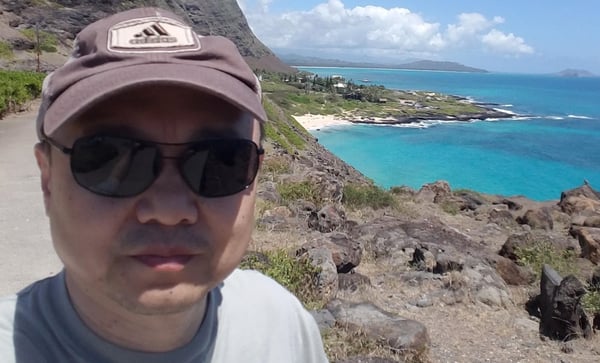 September 2020 Featured Employee
Ken Qin
IT Security Manager at Field Support
Team member since September 2019
Vera Whole Health is a viable expression of who I am and what I love to do. With family members working in healthcare, I am naturally inspired by Vera's vision and the power of healing. I am proud to be a part of the patient care revolution and contribute by building information security programs and operations and securing information technology solutions to solve systems and data security problems.
It is the talented Vera team members, from care centers to field support who inspire me with their passion, hard work and team collaboration to bring the best patient care and services to our customers.
In addition to information technology and security, I enjoy helping local charity programs, spending time with family, hiking and jogging.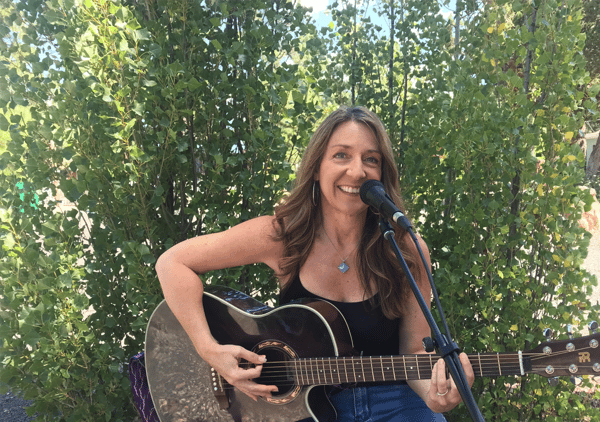 August 2020 Featured Employee
Shawna Bowen
Whole Health Coach, Flagstaff Care Center in Flagstaff, AZ
Team member since August 2018
Vera Whole Health is a viable expression of who I am and what I love to do because Vera recognizes my unbending commitment to utilize my skill set and passion to support people in living their full potential. I believe that living your full potential starts with physical health and well-being. Vera offers me a unique opportunity to support and empower the people we serve to take charge of their health in whatever way they would like. As a Whole Health Coach, I have the wonderful opportunity to witness, inspire and propel people to take their health into their own hands and help create personal health outcomes that they may not have thought possible before.
I am extremely passionate about being a part of the solution to the health insurance/health-care crisis in our country. I believe one of the best solutions to this ever-growing dilemma is creating illness/disease prevention through individual behavior change and Vera completely supports this. Working side by side with medical providers as a health coach for Vera allows me to participate in being a part of the health revolution that we all support and strive for through providing preventative care and supporting wellness for our patients. I can't think of a better way to be a part of this solution than to work as a Whole Health Coach for Vera.
Before working at Vera, I worked in public mental health and substance abuse rehab facilities. I found myself battling burn out and empathy fatigue in these professions. I had always hoped to get back to playing the guitar and performing with a band one day but found no energy at the end of the day to do anything but recluse and recover so I could survive another day at work. After a year of working at Vera, I found that I was always leaving work energized, happy and excited. My creative juices came back and I had the energy to pick my guitar back up. I am happy to share that I am now writing and recording new music again and performing music across Northern Arizona. How wonderful to leave work with enough energy to pursue creative outlets and extracurricular activities!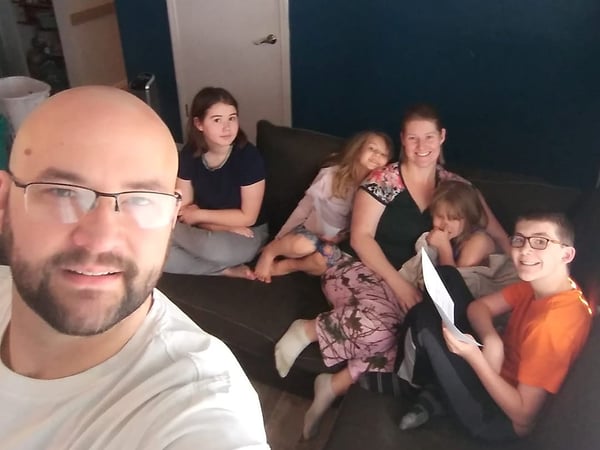 June 2020 Featured Employee
Tanner Scheid
Practice Manager, 5th Ave & Belltown, Seattle, WA
Team member since December 2019
The Vera motto is true for me because we are providing exceptional advanced primary care and taking care of the whole person, within the entire process of healing, setting expectations for patients, family, and staff members.
About ten years ago, my mentor walked me through a process to create a personal mission statement. My mission statement is to Heal, Inspire, and Play with all people in faith. This mission statement has helped me lead my care centers. I am inspired by the people I work with. Our providers are thoughtful, the nursing staff is attentive and studious, and the support staff is willing to do anything to get the job done. The whole team cares with and for each other.
My personal drive is nurturing and playing with my very large family. I am a father of five kids, a husband, and we recently acquired two blue healer puppies (named Rex and Sapphire) and a Norwegian forest kitten (named Mittens). In addition, I've gone back to school, so there is never a dull moment. I love taking a night with my family and getting all cuddled up to watch a movie or carving out some time that my son and I can get away and do some gaming.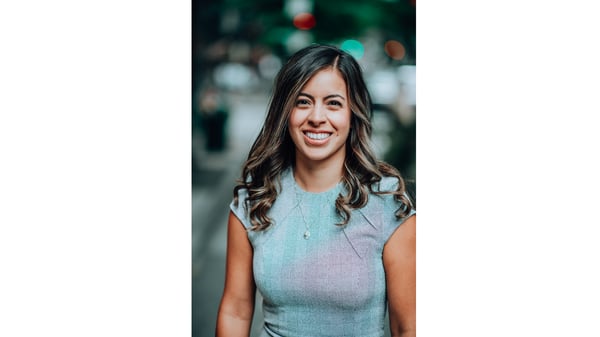 May 2020 Featured Employee
Beatriz Diaz
Whole Health Coach, Pocatello Care Center in Pocatello, ID
Team member since September 2019
I have always been a helper and supporter my whole life; as a Vera coach I get to be one of our patients' supporters in reaching their health goals. I love to hear patients' experiences and learn about them personally, so that I am better able to support them along their health journey.
My main inspiration comes from my kids and husband. I also find I am inspired by my friends, coworkers, and our Vera patients. They all teach me something different that I can apply to my personal life and career. Interacting with people that come from different backgrounds inspires me to continue to learn and grow as a person.
In my free time, I love spending time outdoors with my husband and children; I also enjoy hiking, traveling, dancing, and camping!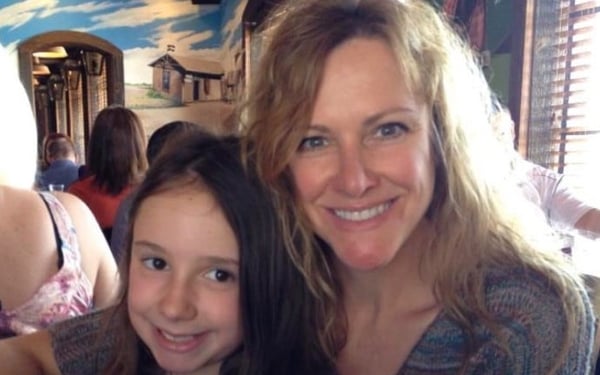 April 2020 Featured Employee
Jennie Foster
Office Coordinator at Field Support
Team member since December 2016
I started with Vera over 3 years ago and remember walking out of my interview and thinking, "WOW!  Could this really be true?  Does this company really take time for mindfulness moments?  Are they really focused on the whole person and encouraging a wellness model rather than just treating symptoms of ill health?"  The answer was and still is, YES!  Even though the model has morphed a bit, the reason remains: transforming healthcare by loving those we serve.  And may I add—loving those who serve us!  Our leadership team is definitely showing us Verites love and setting the example of how to take care of each other. And our teams onsite as well as those working so diligently behind the scenes, have all been so inspirational to me!
Waking every day to the gift of life and all that I have been blessed with inspires me to give back...to those who need me, to those less fortunate and to all who just need a little day to day help.
My family brings my joy—my daughter is my everything, as I am my parents' everything. Now is the time I am returning all they gave, by being there for them as earthly time winds down.  It is heartbreaking but incredible, all at once, to realize that the one thing we all need in this crazy world is so simple and usually right in front of us: "All You Need Is Love."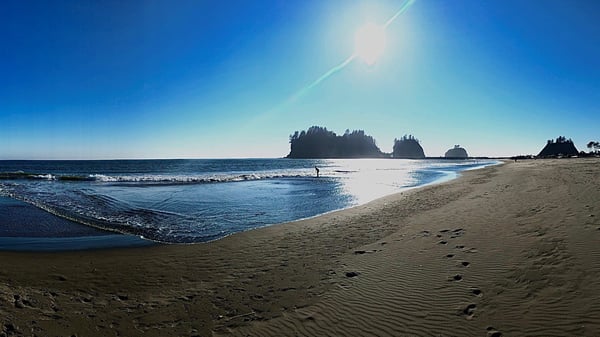 March 2020 Featured Employee
Priscilla Blanco
Clinical Educator in Clinical Training & Development at Field Support
Team Member since April 2019, and November 2014-June 2016
Vera Whole Health is a viable expression of who I am and what I love to do. This is true with me. As a nurse, empathetic listening is something I enjoy with each person I come across. Vera allows me to continue doing what I love to do, which is to listen, help and esteem people. I am a part of the change Vera is creating and it's so exciting. As Vera evolves, I do too. I grow within Vera and work with fantastic people who believe in Vera's core values and practice mindfulness.
What inspires me to do my best is the fact that I am creating change. In my role as clinical educator and experience being an allied staff member at one of our care centers, I am teaching how to treat patients, how to make them feel heard, how to make them trust this way of practicing healthcare that is taking over the world, one patient at a time. The challenges I come across and how to be more impactful are what inspires me to be the best I can be.
Exploring with my family, trying new things and being one with nature brings me great joy. When I am not at work you may find me at a concert, hiking, painting, playing video games or at the next comic con.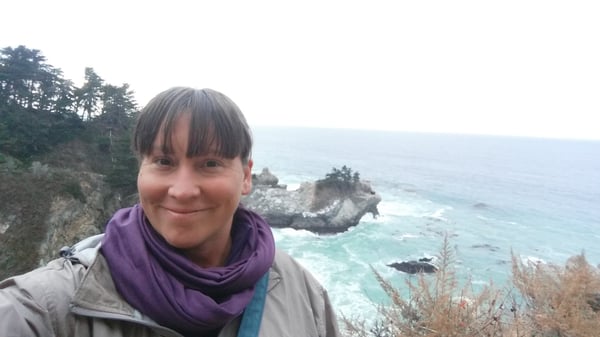 February 2020 Featured Employee
Toni Moe
Whole Health Coach at Totem Lake Care Center in Kirkland, WA
Team member since September 2017
One of my biggest pleasures and values is authentic and meaningful connection with others, and Vera allows the time and opportunity for me to have that with patients. I also find overlap in the value of personal growth and learning, for myself, patients and the organization as a whole. I love that mindfulness and intentional actions are important to the culture as well.
I love learning and personal growth, exploring new places, activities and ideas and making the world a better place for all beings. There is so much to see and learn and experience on this earth that I try to make the most of every day. I am grateful for all the amazing blessings in my life.
Outside of work I love to be in nature, so anything in the woods or by the water makes me happy: hiking, camping, boating, swimming, going to the beach to find shells or other sea trinkets. I LOVE to travel and try to visit at least one foreign country every year. The trip planning is almost as much fun as the trip itself! I love to learn so foreign languages, indie films, cooking new recipes, reading and finding new awesome music are big pleasures. I also love to hang out on the couch with my husband and cat with a glass of good wine.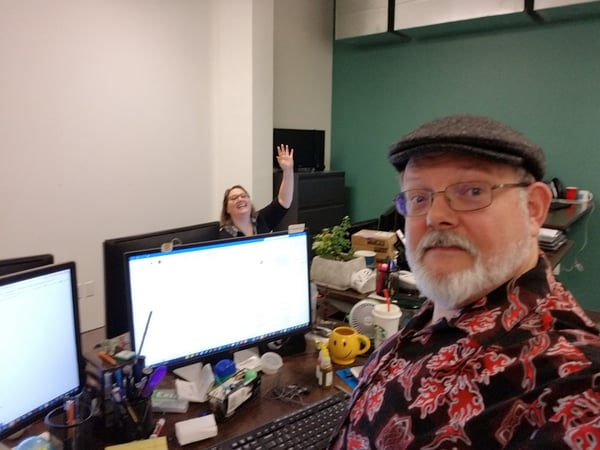 January 2020 Featured Employee
Dennis Bowden
IT Service Desk Analyst at Field Support in Seattle, WA
Team member since September 2018
I am dedicated to providing the tools and environment where others can perform to the best of their capabilities. I have always preferred the backstage jobs (BA Theater University of Alaska), where the research into, the direction and design of, and the building and the upkeep of my solutions let others be the stars. There's always going to be a sense of pride when someone looks at something I've worked on and says: "Dennis did that."
My inspiration comes from the people that surround me. The excellence in the execution of their roles and responsibilities encourages me to maintain a high-level of effort to produce to the best from my abilities.
In addition to my breadth of educational and life experience, I take low-key pride in my military service, both of which define who I am today. In my spare time I enjoy cooking for friends and family and doing art (most any medium) on a whim. Exploring old places and learning new things also bring me joy.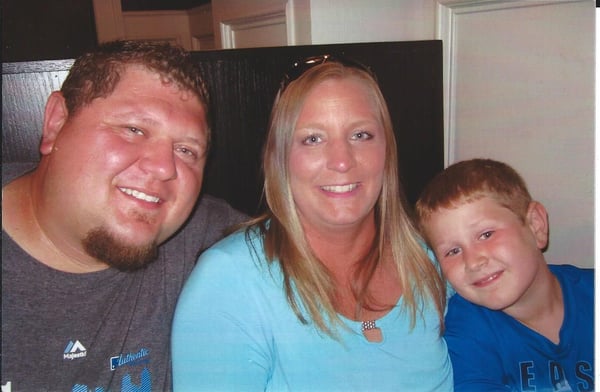 December 2019 Featured Employee
Jennifer Mitchell
Medical Assistant at Spira Care Wyandotte in Kansas
Team member since June 2019
Vera Whole Health is a viable expression of who I am and what I love to do because I love being able to make an impact on everyone I interact with daily. I absolutely love what I do and love it even more when I know I've given my members my best. My members, team and family inspire me to do my best.
Many things inspire me to excel in my professional and personal life. I love to hear and see the success stories from patient's whose lives I've touched. I choose to work in the healthcare field because I genuinely want to see everyone meet their health goals. A few years ago I was voted caregiver of the year award out of 300 employees and that in itself inspired me to continue to work hard. I am proud to be a part of the healthcare revolution.
Outside of work, spending time with family and now caring for my parents as they cared for me brings me great joy. I have a great passion for providing care to others. Even outside of work I pick up shifts on my own for private duty home health. Activities I like to do in my spare time are reading, going to see dirt track car racing and gardening.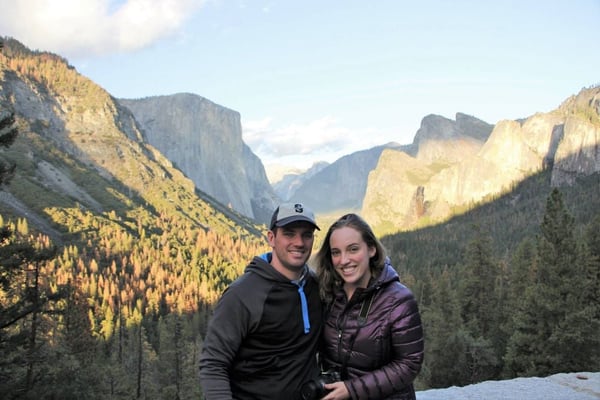 November 2019 Featured Employee
Caleb Deam
Accounting & Payroll Administrator in Finance at Field Support in Seattle, WA
Team member since May 2016
I came to Vera to help build a company that is looking to help people better themselves. Authenticity, empathy, and empowerment are things I try to practice in my daily life inside and outside of work. I want to be known as someone that does their job well, and with enthusiasm. When you're working on someone's paycheck, you want to get it right, because it's their money!
Outside of work, I enjoy being active in sports and outdoor activities. I play softball in the summers and racquetball in the fall through spring. My wife and I frequently go on walks around our neighborhood and parks in West Seattle, and love to hike the trails at National Parks. I'm also a spreadsheet fanatic, I use it for many work and personal functions (including video games).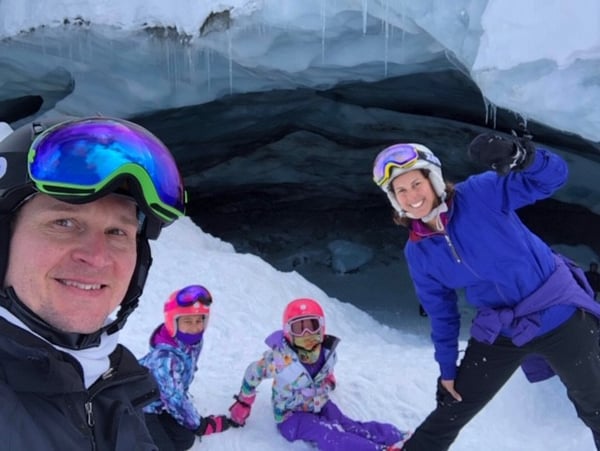 October 2019 Featured Employee
Patricia Diaz-Kismarton
Director of Business Operations and PMO at Field Support in Seattle, WA
Team member since August 2018 – Founding team member from 2007
I love bringing new ideas to action and this is exactly what I get to do at Vera. One of the biggest challenges in our society is the way healthcare is delivered. Vera is constantly looking for new ways to provide great access to high quality care for less money. Being able to shepherd the new ideas thru execution so that we can meet our goals is very satisfying. I love being part of the solution.
Our mission and vision inspire me. Knowing that we, at Vera, aim to keep people well (rather than just curing the sick) through empathetic listening while obtaining better outcomes, inspires me. Also seeing how we're growing so rapidly (which means more people are accessing our care centers) makes me want to try my best to help us scale. An interesting fact is that I was part of the 4-person team that founded Vera in 2007. I'm so happy to be back and see how much we've evolved!
On a personal level, I am proud to be a part of a local nonprofit that helps marginalized communities in the Dominican Republic (my home country) to end extreme poverty, through educational, community development, and service-learning programs. I also love nature and the outdoors. I love to ski, hike and bike, especially with my 2 daughters, husband, and great friends.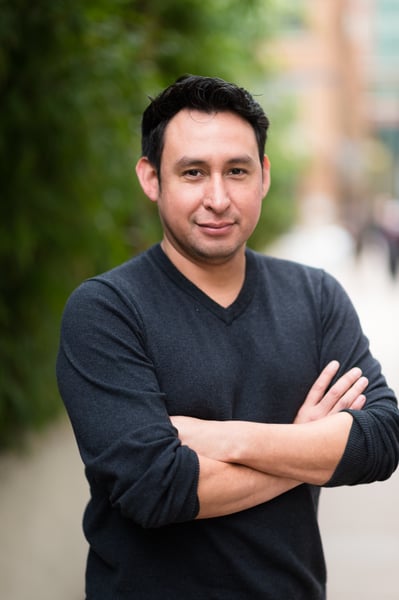 September 2019 Featured Employee
Chris Cano
Medical Assistant at Belltown Care Center in Seattle, WA
Team member since January 2018
Vera Whole Health is a viable expression of who I am and what I love to do because I love being able to make an impact on the people I interact with and I get to express it every day I come to work. I go home satisfied knowing that I am part of a team that is changing lives. As the Medical Assistant at the Belltown clinic I feel like I get to exercise the best of my traits to serve our Seattle Fire Fighters. During our exams I spend a little bit of time connecting with them by getting to know them and listening to their concerns. It is not always easy for our client population to feel comfortable revealing personal details about themselves but I help set the tone for their appointment and assure them that they are in a safe space where they can share whatever they feel without any judgement, knowing their privacy is protected and confident that all of their needs will be met. This is important so that the providers can accurately assess their risk factors and make sure that they are getting the most aggressive screens to ensure they are receiving the highest quality care that we can deliver.
I am inspired by the changes I see in our patients. I enjoy being a reliable support so that they can achieve their personal healthcare goals. Not everyone changes immediately. Sometimes there are drastic changes even within the couple hours that they spend with us. For example, some patients arrive to their appointments with some reluctance but then leave cheerful and expressing their gratitude for giving them the best experience they could have hoped for. Other times we may not see a patient for a while but the next time they come in they have made massive strides in taking control of their health. This inspires me to do my best because I know these little changes will snowball and hopefully spread to others.
My personal activities usually revolve around cars and spending time with friends and family. I have been helping my dad restore a classic muscle car- a 1968 Plymouth Barracuda Formula S fastback. He has had this car since high school, and it has been something we have bonded over and always brings me a lot of joy. We take the Barracuda to a lot of car shows during the summer and am always proud to show off the work that was put into it. Many of my friends usually have some kind of automotive project happening so I enjoy being helpful to them when I can as well. I also enjoy scary movies (and movies in general), Taco Tuesdays, frosty brews, video games and playing my guitar.
August 2019 Featured Employee
Allie Quady
Whole Health Coach at Portland Care Center
Team member since May 2017
At Vera, the idea that individuals need time to connect with a provider or health coach to explore their health goals is taken seriously. The coaching that we do at Vera is structured, individualized, and centered on the needs and interests of patients. As a Whole Health Coach at Vera, I feel that I get the time and the space to be the best empathetic listener and coach that I can be.
I joined Vera to be a Whole Health Coach because I wanted to grow my coaching skills and be a part of a community interested in supporting growth and development in others. At Vera, I not only support our patients one-on-one, but I am also encouraged to use my skills in group settings to inspire healthy behaviors in the corporate environment of our client. I'm inspired by the opportunity to focus on creating a culture of health for our clients because it can make a difference in so many people's lives. I love being a part of that big picture change!
On my days off, I'm most joyful when I've pitched my tent with my little family somewhere in the woods, preferably near a clear mountain stream. I also enjoy speaking foreign languages and experiencing different cultures. I am grateful for so many things – my Peace Corps service in Senegal, for the years I spent living abroad in France and in Chile, the opportunity to go to graduate school for public health, and especially for my family.
July 2019 Featured Employee
Maureen Wallner
Employer Brand Manager at Field Support, Remote
Team member since April 2014
For years, I'd struggled as a patient against the limits of our failing healthcare system – time constraints, quick fixes, symptom-focused, and people only getting sicker because of it. Passionate about health, I decided to study health coaching when I gained new perspective into a solution that could change the way people engaged in their health. It meant going deeper, building self-validation, practicing self-love, feeling supported. That's when I discovered Vera Whole Health. I was thrilled to join an organization not only founded on health coaching principles but embedding its methodologies into a primary care model to transform healthcare. Each of the unique roles I've held at Vera have provided me the opportunity to build advocacy for the hard work we're doing and be a part of something changing lives in a big way. And it's why Vera Whole Health continues to be a viable expression of who I am and what I love to do.
It's the people at Vera, so passionate and dedicated to changing healthcare, who inspire me to bring the best version of myself to work every day. And it's the people at home – my son, husband, brothers, sisters, parents, friends – who remind me not to take life too seriously, but with love, compassion, and grace.
Outside of work, you're most likely to find me enjoying the great outdoors with friends and family. Whether its paddle boarding in the Cascades, skiing a back bowl in the Rockies, or backpacking Acadia. If I'm indoors, it usually means I'm testing out new recipes with what I've found in the garden or ripping up floorboards as my husband and I revive another house. Anything I can do to let my mind run wild and free.
June 2019 Featured Employee
Catherine Moore
Whole Health Coach at 5th Ave Care Center, Seattle
Team member since October 2014
Vera Whole Health is a viable expression of who I am and what I love to do. This statement is our company motto and what I believe, who I am and what I experience at Vera. My ultimate core value is love. Love for others, love for what I am gifted and talented at doing and love for participating in making a larger impact in the world. At Vera I live my authentic self.
Many people dream of having a career that is tailored to their values, talents and passions. I live this dream. I am passionate about the science and art of coaching each unique individual and team in a way that best serves them. Witnessing the growing confidence, strengths and self-efficacy in others motivates me to bring my best self in service to them.
Outside of my work, I find joy in being outside in the beautiful Pacific Northwest, gardening, biking, and spending time with my family and friends. I am energized mentally by taking courses that expand and grow my capacity as a person, leader and coach. I enjoy times of personal growth, meaningful conversations and simply being still and quiet. I am especially joyful this year. I reached my goal of becoming an International Coaching Federation- Master Certified Coach (ICF-MCC) and my certification as a National Board Certified Health and Wellness Coach (NBC-HWC).
May 2019 Featured Employee
Bradley Frank
Lead Provider at Flagstaff, Arizona
Team member since October 2015
Vera Whole health is a viable expression of who I am and what I love to do. From residency to private practice healthcare has always felt like a scramble to balance quality care and time management. And more and more the economic pressures to bill and collect for services have dominated. The Vera model has allowed more time to provide excellent care, develop deep relationships with patients, and avoid the threat of provider burnout. I'm inspired by the satisfaction that comes from overcoming a challenge, solving a puzzle, or aiding someone in times of physical or emotional distress. Vera Whole Health allows me to be the best provider I can be.
When not at work I love porpoising thru bottomless powder on fat telemark skis with endless face shots, summiting then descending a technical mountain bike trail with all skin and bones intact, dancing to live music and any successful family vacation.
April 2019 Featured Employee
Consuelo Alvarez
Medical Assistant at Amy's Care Center in Pocatello, ID
Team member since July 2018
Vera Whole Health is a viable expression of who I am and what I love to do. I'm proud to be a nurse and motivated to care for others every day. Thank you Vera Whole Health for the trust and opportunity. I love what I do and feel satisfied when I know I've given my patients the very best of me. My family, my patients and my goals inspire me to do my best. With the support of my family and team, I wake up every day with an open mind ready for a new adventure, thinking of ways I can improve myself for those I serve, as a person and as a nurse.
We all have stories to tell. I love that my job gives me the opportunity to meet new people, hear their stories and take something from them that will help me grow in many aspects of my life. What I do also gives me the opportunity to show compassion, listen and learn from other's experiences. I believe learning is endless.
Spending time going on vacation, doing outdoor activities and making memories with my family brings me joy. I am thankful for being Wife, mother, and grandmother of a two-year-old little girl who I love spending time with.
March 2019 Featured Employee
Victoria Andrews
Clinical Consultant at Field Support
Team member since November 2012
Vera is a viable expression of who I am and what I love to do by allowing me to connect and share our mission with the external community. I have been able to build incredible working relationships, and experience personal and professional growth. The Vera culture has provided the space for me to be a novice again, the opportunity to learn from others, and stretch out of my comfort zone. I am inspired by prospects and clients who want to provide healthy solutions, innovative work environments, and a positive support network for employees and their families. My role allows me to be a catalyst of change for organizations and individuals, as well as seek to understand their perspective and values when developing a solution.
Personally, I love that I get to build a deeper connection with my growing family, try new activities and hobbies, explore fun places, and push myself physically.
February 2019 Featured Employee
Debra Schuerman
NP, Clinical Specialist at Field Support
Team member since September 2018
Vera Whole Health is a viable expression of who I am and what I love to do. I've been in healthcare since the age of 16. It's all I've known. I've seen a lot of change in the industry over the years and a lot of it not for the better. I am thrilled to have the opportunity to join a forward-thinking company whose model leans towards quality and outcomes over the traditional fee for service model. This is so refreshing as a provider to have the time to deliver the care we were trained to do. I'm really inspired when I'm surrounded by intelligent, motivated and energetic people with the same goals and purpose.
When not at work I love spending time with family and friends and staying active through sports and cross training. I also love going to movies or the theater and traveling with my husband. Most of all I love doing meaningful work.
January 2019 Featured Employee
Chelsea Joynes
Patient Service Representative at Springbrook Clinic, Seattle
Team member since July 2018
Vera Whole Health is a viable expression of who I am and what I love to do because it's important to me to be a part of something bigger than myself. Healthcare is of particular interest to me because of the value I place on the health of those around me. I love Vera's quality-based, bio-psycho-social approach to healthcare and the emphasis on mindfulness and compassion.
I've had a great deal of encouragement over the years from family members particularly from my mom who is no longer with us. She always pushed for me to do good in the world, work hard and set goals. I continue to stay inspired by her influence.
I absolutely love winter sports! Downhill skiing and figure skating are my top two picks. I have a background in figure skating and continue to carry out my passion by coaching on the side. It makes me proud and brings me joy to inspire my skaters to achieve their skating dreams.
December 2018 Featured Employee
Siobhan Holcombe
MA and Site Lead at First Hill Clinic, Seattle
Team member since May 2013
Vera Whole Health is a viable expression of who I am and what I love to do. So often, patients are unable to connect with their healthcare team on a personal level. Time constraints, burnout, high demand-all these things prevent patients from establishing a trusting relationship with healthcare providers. Vera allows me the time to really connect with my patients and when trust is established, they are more willing to share information that will truly make a difference in their health. I am proud to be a part of the revolution.
My children bring me the most joy. The art of child-rearing in this modern chaotic world is difficult to say the least, but as they develop into teenagers, I am overjoyed that they exhibit many of the characteristics and values that I hold most dear. I look forward to the day when the seeds that I have planted in them produce a bountiful harvest.
"Always do your best. What you plant now, you will harvest later"-Og Mandino
November 2018 Featured Employee
Duane Nakamura
Credentialing Analyst at Field Support
Team member since December 2016
Vera Whole Health is a viable expression of who I am and what I love to do. While not directly helping our patients, I believe that credentialing is vitally important because it is the one process that allows patients to confidently place their trust in their chosen healthcare providers. My main motivation comes from providing the best service I can in order to serve Vera Whole Health and all of our providers and patients.
I enjoy spending time with family and friends. And I'm all about soccer, having played and coached for many years. Go Sounders! Go Huskies!
October 2018 Featured Employee
Amy Keljo
Lead Provider at 5th Avenue Clinic, Seattle
Team member since November 2014
Vera Whole Health is a viable expression of who I am and what I love to do. Its unique structure gives me time to be present with my patients, hear their story, build connection, and partner with them on staying healthy not just addressing their illness. These were my goals when I became a nurse practitioner, and Vera allows me to do just that. Vera tries hard to hire people who share in the mission. As a result, our team members really pull together in a way that isn't true elsewhere. My team truly feels like a family, and we have each other's back. What we do every day can be emotionally tiring but working with such great people makes it easier.
I really appreciate all the tricks and tools of Vera's coaching program that are just too many to enumerate. I have learned a lot about mindfulness which is no longer just a popular buzz word, but instead an effective tool in both my personal and professional life. The culture at Vera has supported me as I learned to find my voice, and I've been encouraged to speak up and contribute even if it means disagreeing with the status quo.
My six-year-old son brings me pride and joy. I love to travel and am starting to do more of it now since being a mom. I look forward to rediscovering the wonders of travel and sharing them with my son. This year I was also able to change my work schedule so that I can do more artistic and creative activities that give me that warm, happy feeling inside. I am learning new artistic mediums and am currently working on a present for my husband that involves photographs on aluminum! I worked hard to become a NP and the experiences I've had in this role at Vera have been incredibly satisfying on a personal level.
September 2018 Featured Employee
James Johnston
Director of Business Operations at Field Support
Team Member Since November 2016
Vera Whole Health is a viable expression of who I am and what I love to do. Before I became a member of the Vera team, I was a patient. My time as a patient was unlike anything I had experienced with other healthcare providers. Now I am fortunate enough to be a part of this team who is changing the way that we approach health and wellness…the revolution.
The people in my life inspire me to do my best. Whether it is family, friends, or co-workers, they all inspire me in different ways. For me, the best days are spending time with my wife and little albino dog. Near or far, I am usually looking for an adventure. Seeing new sights, trying new foods, and experiencing new cultures are all things that bring me joy.
August 2018 Featured Employee
Katherine Wolf
Regional Clinic Manager NW at Field Support
Team Member Since August 2013
Vera Whole Health is a viable expression of who I am and what I love to do. Vera has allowed me to become a part of our patient's lives and watch the impact that our clinical teams can have on them. For me, the past five years have been a journey of personal and professional growth. Engaging with our care teams and supporting them so that they can continue to bring quality care is what I get to do on a daily basis. Through Vera's core values of listening and being curious, I try to be present with each and every team member to ensure their voice is heard on this journey.
I'm inspired by how our clinical teams create a network of support for our patients, their families, as well as our Vera teammates. It is amazing to me how this can promote and initiate behavior change for individuals, which then has a ripple effect on anyone else they come in contact with.
My family is what brings me the most joy. I love spending time outdoors with my husband, Chris, and our daughter, Evelyn. We love hiking, camping, and taking our two dogs on long walks.
July 2018 Featured Employee
Jigang Yang
Data Scientist at Field Support
Team member since September 2016
Vera Whole Health is a viable expression of who I am and what I love to do. I feel incredibly lucky to work at Vera and to be part of the revolution this company is bringing to its patients. I have worked in healthcare in the past and strongly believe something has to be changed. I like the way Vera helps its patients, and how much impact Vera brings to everyone it serves. It makes me feel like every day I work has meaning.
It is my passion to do good and do well for the people we serve. At Vera, I can continue my journey in healthcare but in a different and more challenging way. What inspires me are the challenges we face every day, the passion my team mates bring to their work, and the achievements we make step by step.
Spending time with my family is when I feel most relaxed. I enjoy swimming and playing tennis with my wife and son. Sometimes a little adventure with them in nature also will enlighten my day!
June 2018 Featured Employee
Alyssa Wilson
Medical Assistant, Site Lead and Clinical Trainer at Field Support
November 2014
Vera Whole Health is a viable expression of who I am and what I love to do. Connection is something I love to study and practice. I am fascinated by sociology and what brings people together. I love working at Vera because my passion for connecting and serving others is cultivated and celebrated within our company's culture. Every day I get the chance to be invited into someone's story. Beauty, struggle, joy, heartache and triumph are shared within a primary care setting and it is an honor to be able to listen and serve patients wherever they might be. I get to experience this magic alongside a great team too! One that not only loves the people we serve, but also each other. That makes me feel very blessed. I believe life is a gift and love is the point, Vera lets me practice that belief daily.
I am inspired by the power of healing. I want to serve, love and have empathy for our patients and care teams in hopes that my effort fosters a space for healing and miracles. When I'm not at work I find a lot of joy in going to farmers markets. They are like my own personal version of pixie dust. It always lifts my spirit and help me appreciate the beauty that is around me. Also, I can't get enough of sailing the San Juan Islands! I go every summer and hope this year I will see a whale.
May 2018 Featured Employee
Ben Slager
Senior Customer Success Manager at Field Support
Team member since September 2015
Vera Whole Health is a viable expression of who I am and what I love to do. My passion is connecting with people. Working at Vera allows me to do that everyday whether that is building relationships with our clients or solving problems with my coworkers. Vera is a mission focused company. When you get a group of talented people together that are aligned in their mission and goals it's a pretty special thing.
My coworkers and teammates inspire me every day to be a better version of myself. They are passionate and kind and talented and they push me to do things I didn't know were possible.
Nothing brings me joy quite like traveling and experiencing new places or new cultures. My goal is to visit each continent in the next couple years. Only a couple more to go.
April 2018 Featured Employee
LeAnne Martinez-Bible
Patient Services Phone Specialist in Ballard Seattle
Team member since December 2016
Vera Whole Health is a viable expression of who I am and what I love to do. This motto is true for me in the sense that we're all different and do things differently but it all comes back the desire to help others.
My son is the main reason I do the best I can do every day and is the best expression of who I am. If I want him to do his best I have to show what doing your best looks like. I love hanging out with him, going swimming and being with my best friends and their kids.
March 2018 Featured Employee
Saritha Nair
Data Analyst at Field Support
Team member since March 2016
Vera Whole Health is a viable expression of who I am and what I love to do. I like the journey of building something new and Vera is in the process of bringing a whole new approach to health and wellness. I believe that health is supreme, and I am glad to be contributing to this journey of enhancing people's quality of life by keeping them healthy.
Being a mother is what I love the most of all. I love to explore the outdoors with
my children
,
research answers to their never ending questions and volunteer at their school.
February 2018 Featured Employee
Joe Gardner
Nurse Practitioner at Sand Point Clinic in Seattle
Team member since February 2016
Vera Whole Health is a viable expression of who I am and what I love to do. From an early age, my support system stressed the importance of working to be a positive agent of change for one's community. Over the years, I have also come to adopt the principle that the most effective leader is one who seeks to authentically live out his/her values. When successful, such a leader empowers others to be their better self. With Vera, I have stumbled upon an organization where such values are cultured and valued. The icing on the cake is that Vera's interest in creating a health revolution via blending high quality primary care with public/population health initiatives matches my professional passions.
As a primary care provider, I have come to know that each patient or individual really does have an amazing story. They are each a testament in resiliency and strength. These stories remind me that we are all in this life together and it is our duty and privilege to help each other along.
It may be deemed small or insignificant by others, but I am quite proud of my "hobby" of picking up litter in my community. I was born on Earth Day, and have thus, always had a love and kinship with nature. Picking up garbage when I'm out running or walking the dog is a simple, daily way for me to create a world that is more beautiful for myself and others.
January 2018 Featured Employee
Kristin Dorn
Whole Health Coach at Sand Point Clinic in Seattle
Team member since February 2014
Vera Whole Health is a viable expression of who I am and what I love to do. For as long as I can remember I have had an innate desire to support people move towards what they want and encourage them to find happiness. Esteeming people and listening with an empathetic ear feels second nature to me and I love to do it. I am inspired to do my best so that I can feel my best and offer my best to others.
I've worked for Vera in several iterations, both as a coach and as a trainer when we had fitness studios and did onsite corporate wellness classes. I love that the mission has not changed and has always centered around empowering and esteeming people as they make their journey towards wellness. I feel fortunate to work for a company whose mission supports people to live healthy and happy lives. I love the people I work with and have never worked with such an amazing group of people! Lucky me!
I am most joyful when I am experiencing and appreciating nature and animals and continuing to learn and grow. A spontaneous dance break also brings levity to my day .
December 2017 Featured Employee
Melody Tran
Patient Services Representative at 5th Ave Clinic
Team member since October 2016
Vera Whole Health is a viable expression of who I am and what I love to do. I've always had a passion for helping others and impacting peoples' lives. Vera has allowed me the space to be who I am, while giving me the opportunity to connect with others. As a PSR, I enjoy being the first point-of-contact, because I help control the welcoming and warm environment patients walk into. I aim to ensure each patient has the best possible experience from the moment they step foot into the clinic and even beyond when they leave.
I love seeing the satisfaction on patients' faces and their appreciation when I am able to help them, in either large or minuscule ways. I am thankful to work with a team who is continuously supportive, encouraging, compassionate and dedicated to delivering high-quality patient care!
I enjoy good company with family, friends and my dog. My hobbies include swimming, hiking, biking, and eating. Lastly, football season is my favorite season!
November 2017 Featured Employee
Marina Abramova
Staff Accountant at Field Support
Team member since September 2014
Vera Whole Health is a viable expression of who I am and what I love to do. The values that are important to Vera are also very important to me in my personal life. Doing well, doing good, and loving those around me are things I valued way before I joined Vera, so it was a natural fit for me from the beginning. Since 9th grade I knew I wanted to be an Accountant. Every day at Vera I get to work with numbers and help others understand them. I can honestly say that I enjoy my work and the people I work with.
My family, friends, and coworkers inspire me to work hard and step outside of my comfort zone to become better. What also inspires me is seeing Vera's growth throughout the years. It motivates me to do my best so that together we can really have a lasting positive impact on people's lives.
In my free time I enjoy playing piano and singing in my church band. I love traveling and spending time with my friends and family. This year most of my time will go to studying for the CPA exam, which I hope to pass in the spring of 2018.
October 2017 Featured Employee
Trixie Pennington
Director of Clinical Information Systems at Field Support
Team member since November 2016
Vera Whole Health is a viable expression of who I am and what I love to do. I've always focused on building relationships with people I work with. Vera is all about relationships and bringing that concept to healthcare – where I think it has been a missing component. To me, Vera is a great place to build relationships and help people do their jobs better! Whether it's providing systems or data for other teams or mentoring the people on my own team, I feel like I can be my best self when I'm helping others.
I love trivia and golf. My team goes out to trivia and supports my habit with some friendly competition. We have a small but active golf team that joins together and has a great time playing the links.
September 2017 Featured Employee
Karen Stabbert
Senior Account Manager, Field Support
Team member since February, 2015
Vera Whole Health is a viable expression of who I am and what I love to do. My passion is serving people. What better way to serve than to help people live healthier lives? The opportunity to be on the ground floor of a health revolution that puts people first was both intriguing and exciting. As a Client Service Coordinator, I get to work with client, clinic and field support personnel all dedicated to using their talents to make that revolution a reality.
With every new day comes new challenges, which keeps things interesting, keeps me learning and wanting to be my personal best. Knowing that I am helping to make a difference and am surrounded by others who feel the same way also inspires me to do my best. When you are part of a great team of people, all working towards the same goal like I am at Vera, loving what you do comes naturally.
In my free time, I enjoy entertaining family and friends, playing with my 2-year old grandson, baking and reading. Also, from April through September, there is a good chance you will find me at a Mariner's baseball game with my husband. And for going on four years now, I have the privilege of using my love of serving and baking to help in our local food bank's year-end fund raising event.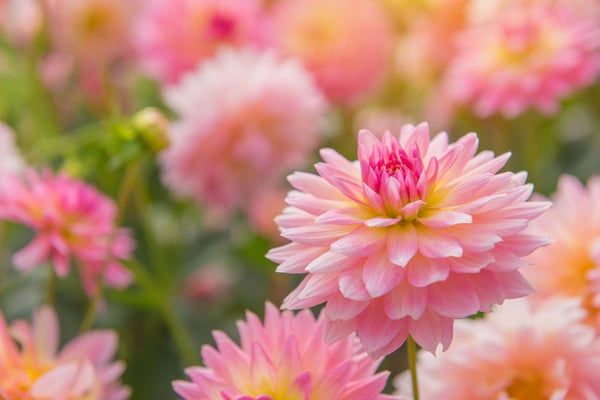 August 2017 Featured Employee
Anonymous


Vera Whole Health is a viable expression of who I am and what I love to do. Working at Vera allows me to pursue deeper meaning in my daily work. I feel a sense of purpose every day, knowing that we are all working together for the common goals of esteeming people and creating a health revolution. I feel incredibly lucky to have found a healthcare company that truly values and supports both patients and staff, while encouraging everyone to listen and to be heard!
Feeling a genuine sense of connection and shared purpose with the people around me inspires me to bring my best self to the table. I have been lucky to work as part of several different teams at Vera, and I have been consistently impressed by the authentic, fun-loving, and hard-working people I work with. These people inspire me to do my best!
Most of my free time is spent gardening, writing papers for my master's degree program, and enjoying good food with friends. And I love a warm summer rain…
July 2017 Featured Employee
Andrea Harrison
Flagstaff Clinic
Team Member Since August 2016
Vera Whole Health is a viable expression of who I am and what I love to do. I got into the medical field 14 years ago so that I could help people improve their health. Working for Vera, I feel I am actually able to help my patients more than I have anywhere else. Our providers, office manager and support staff work hand in hand to give our patients the greatest experience we can; I love that we all work together and are mindful to reach for similar goals.
It brings me joy to see expressions of happiness and gratitude after I have been able to help others in some way. This encourages me and inspires me to stay humble and do my best. I am grateful for the opportunity to work with such an amazing group of people here in Flagstaff. We make a great team and all work together like rockstars!! I couldn't ask for a better team.
I love to ride my horses and hike with my dogs. Living in Flagstaff gives me the opportunities to take advantage of both.
June 2017 Featured Employee
Alleah Taylor
Springbrook Clinic
Team Member Since December 2015
Vera Whole Health is a viable expression of who I am and what I love to do. I love being able to help people and provide a safe space for them toexpress themselves. I believe everyone deserves to be heard, treated equally, and acknowledged. I love being the Patient Service Representative (PSR) at the Springbrook clinic because I am the first person patients come in contact with. It's important to me that they immediately get a feel for how they will be treated in the clinic when they meet me. I'm thankful to be on a team that shares my values of diligence, patient oriented care andteamwork while demonstrating acceptance, mindfulness, empathy and GRIT!
When I'm not at work I enjoy dancing, concerts and gatherings like potlucks, sport events, movies and marathons as well as outdoor activities likeswimming, jogging, playing sports and going on hikes. I have a special fondness for Mexican food and Will Ferrell and I especially love spending time with my family. It is a blessing to have them in my life and I appreciate their support and encouragement.