At Vera, we thrive when our employees can learn from and inspire one another, and truly feel supported in the work they're doing to transform healthcare. That's why we work hard to make sure that our company culture reflects our values and that our team members across every department are proud to represent us and help us grow. We're also proud to be a company where so many of our employees have brought in great referrals to join us in the health revolution.
Meet Kristin and Lisa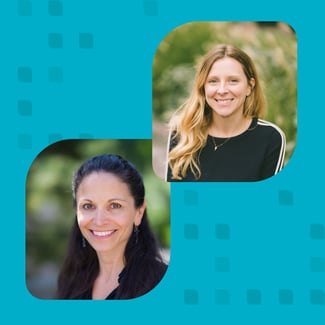 Kristin Dorn referred Lisa Shawcroft to Vera after they crossed paths at a previous job (and career) in the Marketing Communications department at Seattle Children's Hospital.

"When [Lisa] became interested in coaching, she reached out to me and I shared my positive experience with the profession, whole-heartedly recommending it, and offering suggestions for different programs she could explore," Kristin says. "She decided to train through The Coach Training Institute, and as we kept up periodically on her progress, I would mention how Vera was growing rapidly and would undoubtedly have opportunities for coach positions."
According to Lisa, "I'd heard a lot about Vera from my former colleagues and friends who had used Vera's advanced primary care services. All of them spoke so highly of the care they received. As I embarked on my coaching journey, I ended up opening my own coaching business, but I always kept an eye on open positions at Vera.
"When Kristin let me know an opening in Seattle had come up, I jumped at the chance to apply for my dream job.
"It's felt like coming home a bit to work here and serve a population of patients that for so long were my colleagues."
Meet Matt and Kim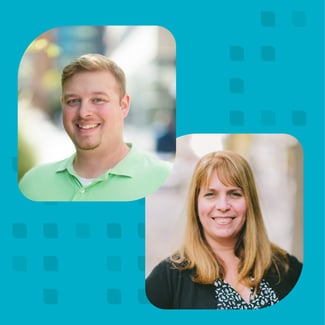 Matt Moury and Kim Cisneros met as coworkers at the nonprofit healthcare technology services organization PTSO and soon became coworkers at Vera as well. When Matt began working at Vera, he was delighted with the company culture and work environment.

"I've never worked at a company that is so welcoming," he says. "You can be a new employee or a seasoned employee and your experience is very similar.
"Vera has a family vibe and I believe that's why so many of us have been here for so long."
He knew he had to bring his former coworker aboard. "Kim's training and experience was a massive need for Vera at the time and I knew she was a perfect fit to help provide value in our practice management application and for our front desk staff in improving their workflow."

Kim, now an Applications Trainer with Vera, learned about Matt's experience in working with his own team here. Intrigued, she did her own research into the company via Glassdoor and was reassured by the number of glowing reviews, responses, and high ratings from current and former employees.

Since then, she's been happy with her decision to join us: "It has been great working here and I love my team."
Meet Katie and Ming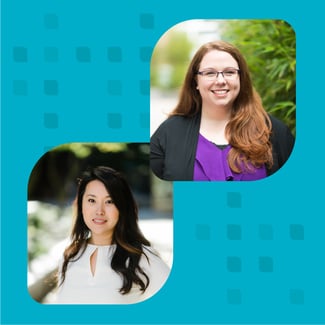 Katie Hass and Ming Lesaca had been close colleagues for two years at another healthcare organization before Katie came to Vera. In her role here in Customer Success, Katie found an incredible team and fulfilling professional experience.
She says, "I have never enjoyed working for a company more than I have enjoyed working at Vera. I work with great people who are all of the same mind in changing healthcare for the better. Unlike many places,
"Vera actually 'walks the talk,' and that sort of honesty and dedication to mission makes for a great workplace."
So when Katie learned about a position at Vera that would suit Ming's experience and skills, she knew she had to tell her about it.

According to Katie, "Ming inherently embodies the mission, vision, and values of Vera, so I knew that she would be a perfect fit for Vera. Her collaborative team-player attitude, dedication to delivering outstanding results, and continuous improvement mindset were all traits that would really be able to thrive here. To be honest, she is one of the most talented and outstanding people with whom I have ever worked."
Ming, too, was enthusiastic about coming to work at Vera, claiming that "the culture, vision, mission, and the innovative healthcare model" are what originally drew her.

"I definitely would refer others to work at Vera," she goes on to say, "and have had several people join because of the same reason I chose to come."
Work with people you know and trust
At Vera, we're committed to building an environment that fully empowers and supports our employees. Beyond taking care of them and ensuring their satisfaction at work, we acknowledge that they are our best ambassadors for growing Vera. It's important to us that their experience is one that they're excited to share with others.
We're always on the lookout for good people to join the health revolution, including providers, allied staff, health coaches, and other experienced professionals who want to change lives through better healthcare. If you have any friends, professional connections, or former coworkers who you think would be a good fit for one of our open positions, please let us know. We'd be thrilled to meet them!
Sign up
Join our email list to receive the latest open positions, Vera Careers news, and more.